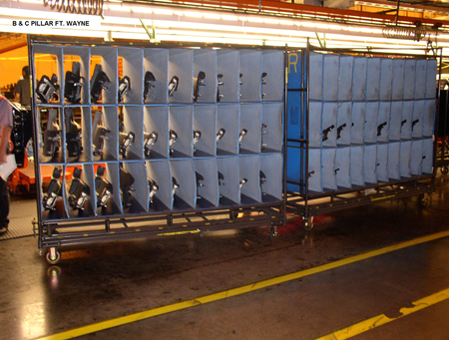 Delivered results 17% better than our 46% reduction goal
GMNAC SEQ Job
46% Reduction Goal
When it was time to plan the launch of a major four plant program, the GMNAC group turned to Magnys for expert project management and engineering services.
The Magnys team was responsible for managing the process of designing and engineering sequence containers at all four assembly plants. We were asked to create a container plan that met all GMNAC's  specifications.
Specifically:
Ensure performance of all aspects of container engineering
Manage outside prototype supplier
Generate 100% on-time delivery of 100% damage- and defect-free containers
Maintain data and records of requirements
Improve container designs in conjunction with suppliers
Maximize re-use of existing container fleet
Continuously identify ways to reduce cost
Identify and secure additional logistics savings
The GMNAC group set an ambitious stretch budget reduction of more than 46% for the program. Magnys delivered results of 17% lower than that goal.